03/19/2012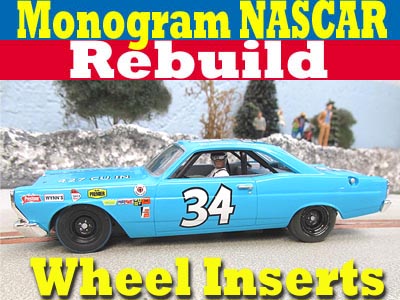 Laziness is common in my workshop, especially when it comes to making wheel inserts. I like using pre-made inserts most of the time but I was out of them and forgot to re-order. So I was forced to actually do some work and thought I would share how I make them using the existing Monogram wheel.
I am using the Slot Car Corner 15x8 Insert Wheel for all of these models. I like this size as it allows a little more width in tire selection, yet still maintains a very scale appearance.
I use the Tire Razor for this task. It can of course be accomplished with almost any tire machine or lathe.
The first step is to sand down the wheel by hand, removing the complete inner rib. I rotate the wheel against my small bench grinder until it is pretty much completely removed. This just makes things quicker and easier when you get it into the tire machine.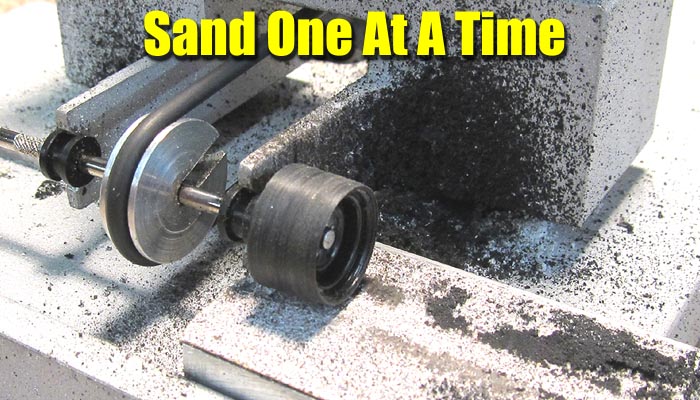 The above photo shows how far I sand before installing it in the machine. Now it is just a matter of powering up and start fine tuning the size.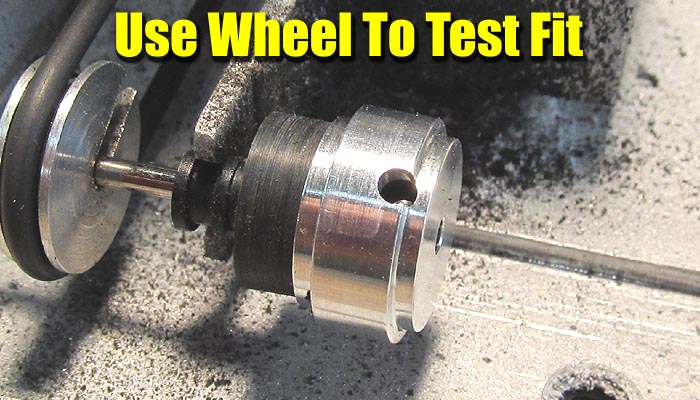 I like to have a spare wheel on hand to test fit the diameter. I will sand for a few seconds, then check. I make mine so that they fit snugly into the wheel. Not to tight, just snug enough where I can press it in with my finger and it stays in place without any glue.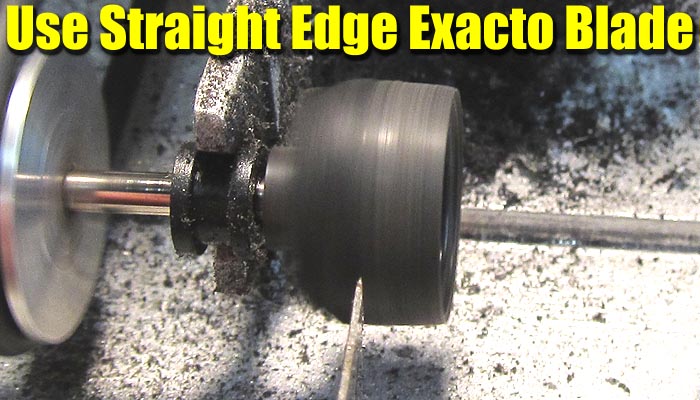 When the diameter is where I like it, it is time to cut the wheel. After a few mistakes in the past I like cutting near the center as shown above. I like using a straight Exacto knife blade. You will know when you are done as the back part will pop away pretty easily.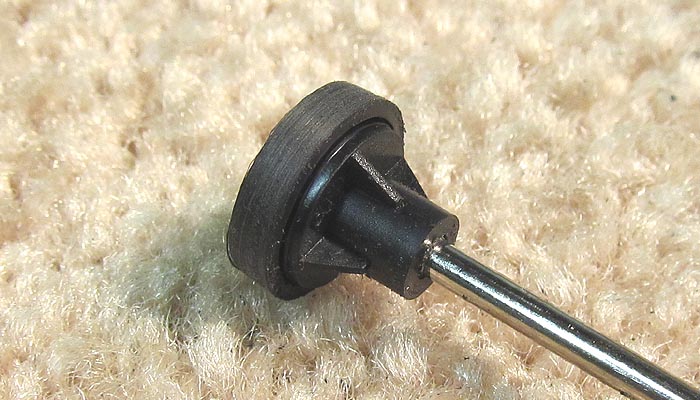 Above is what you end up with. Now you will remove this wheel from the axle and repeat the process for the other side.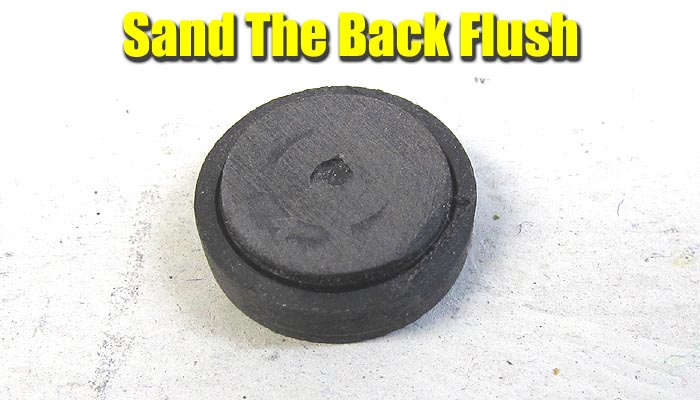 The back portion needs to be sanded flush as shown above. This will make it almost the perfect depth to sit flush inside the SCC wheel.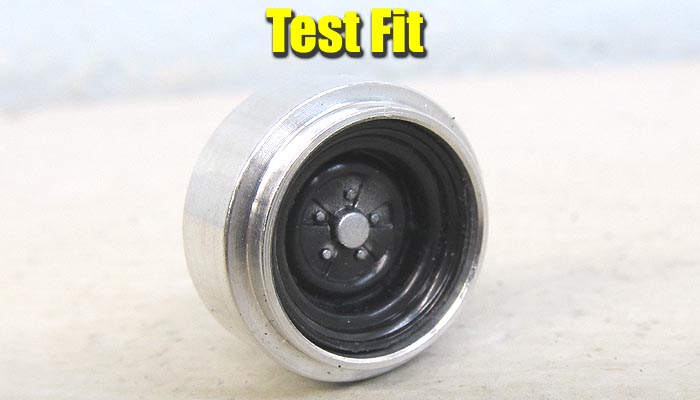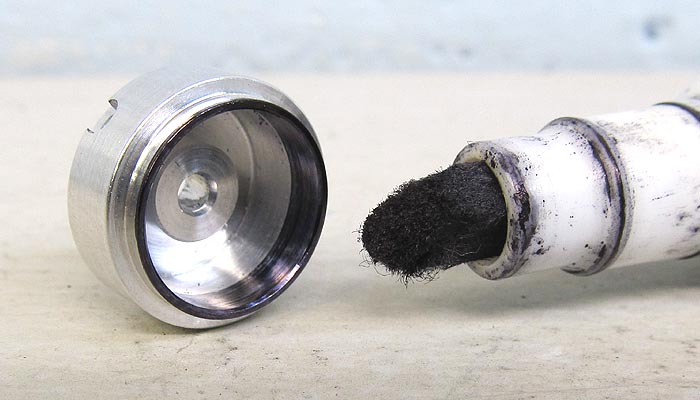 In the case of using black wheels I like using a black magic marker for the outer exposed rim. This stains the aluminum well enough for my taste.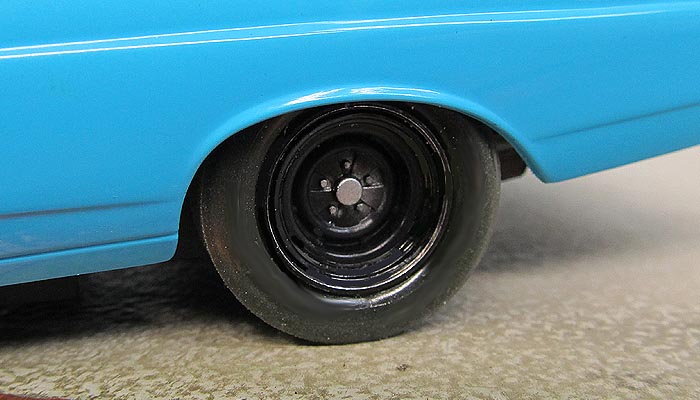 When finished I think it looks just fine.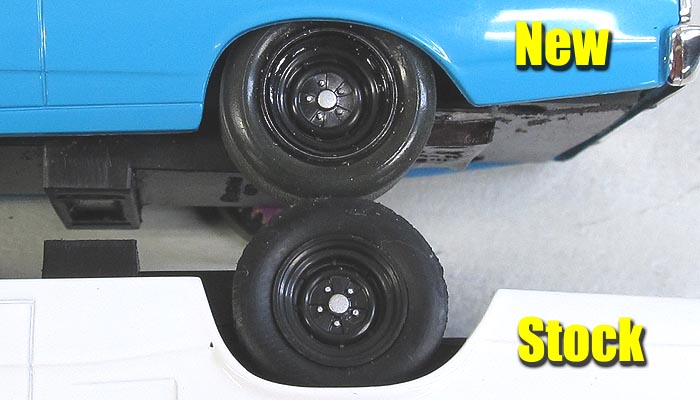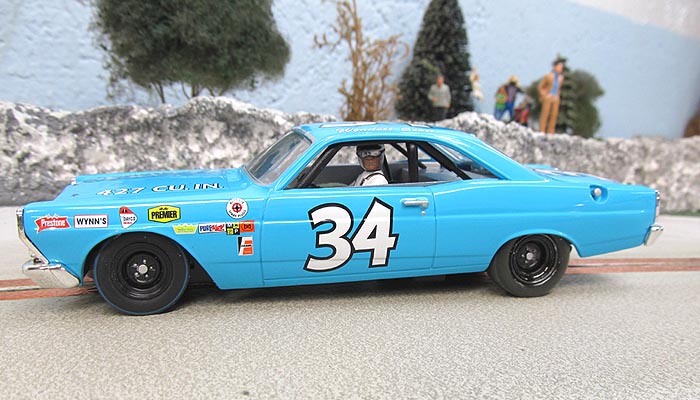 I hope this helps some of you create your own. I still prefer buying the pre-made inserts but might as well use these when you can.
- Harry
Don't forget our original article on rebuilding these great models.