Thursday August 13, 2009
Building Ozark Speedway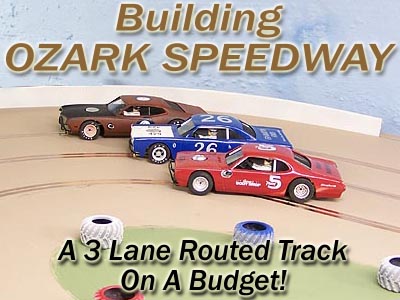 This project has been one that I really never thought we would do. The space this track will occupy is where our Dixon Hills Artin 4 lane road course used to be. It was not easy to tear down this great track, but it served its purpose for almost 5 years with countless hours of racing fun. After building the Show-Me Speedway oval and then the MidMo 3 lane road course on the other side of the basement, the good old Artin just did not get much track time. In fact, the last few events saw it become nothing more than a table for slot car boxes. Well, there was no way we were going to have a 4 x 16 foot space just for that. Nope, not happening. There WILL be a track here that we know will get plenty of action.
After looking at several different options, one design was the clear choice: A 3 lane dirt oval! Why an oval when we have one already? Simply put we are oval racers at heart. And when we have our race events the Show-Me Speedway gets a lot of use with a few racers standing around waiting to get in on the fun. Well now they will have another oval to do battle on!
We also have a budget like anyone else. Building a routed wood track is not as expensive as you might think. How about a whole 4 x 16 oval like this for under $300 dollars?
Yes it can be done!
NOTE: Any prices mentioned for material are the prices in our local area as of August 2009.
First was tear down. This was not easy for us, but we must move on.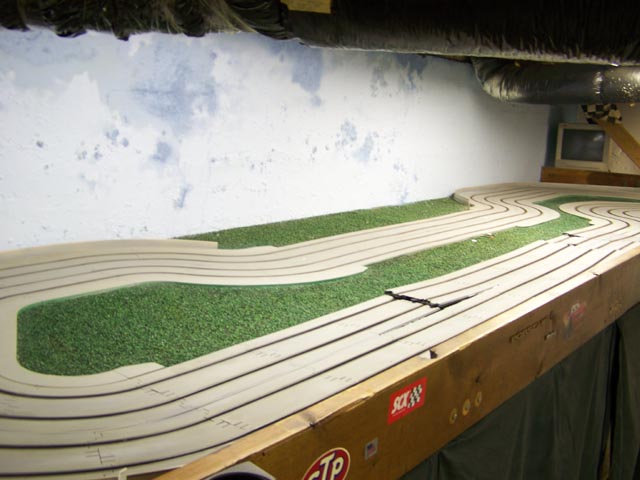 Starting to unhook!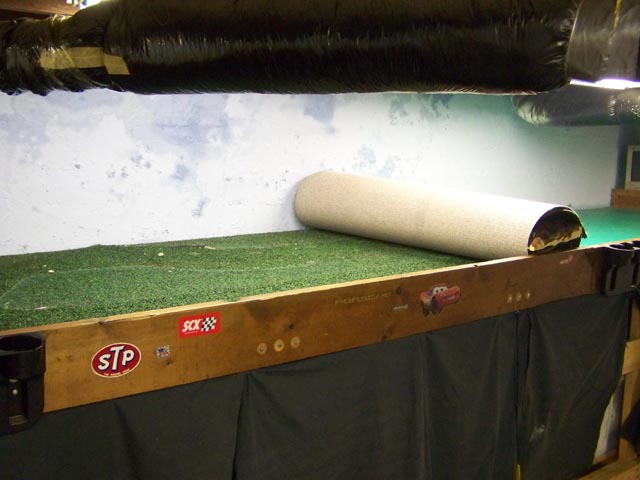 Rolling up the old carpet. We won't need it:)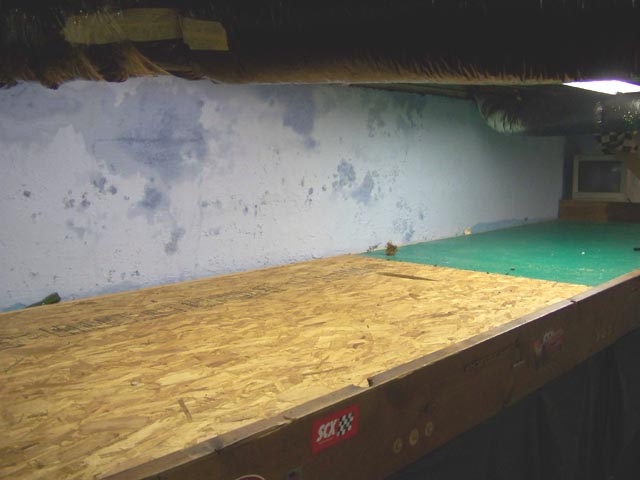 Ok, we have a "blank canvas" to work with!
Wow, looks rough doesn't it?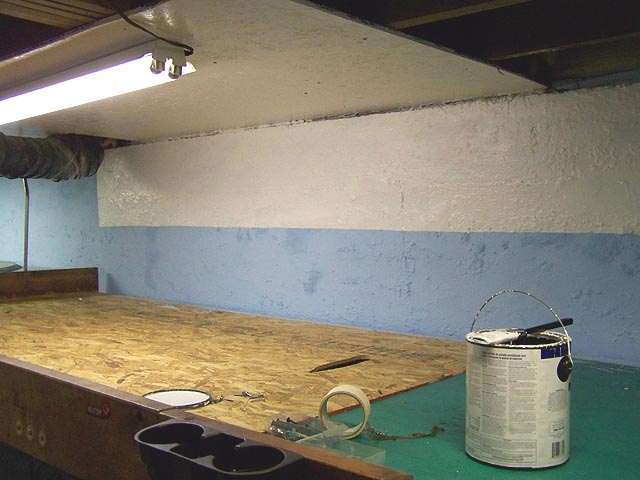 First step was the ceiling. Our old basement always needed this.
We mounted sheets of 7/16" OSB up top to stop the dirt and dust that would shake down over the track.
Then we gave it 2 coats of semi-gloss white.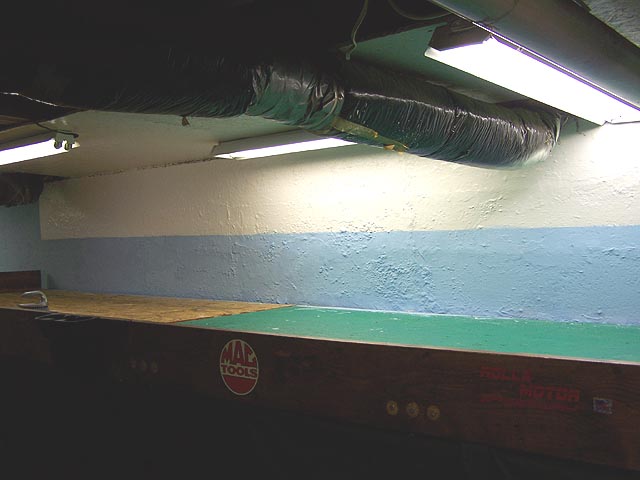 Done! We also added another light.
We cut the blue "sky" in the back to half. The top was painted white to help reflect light better and it worked.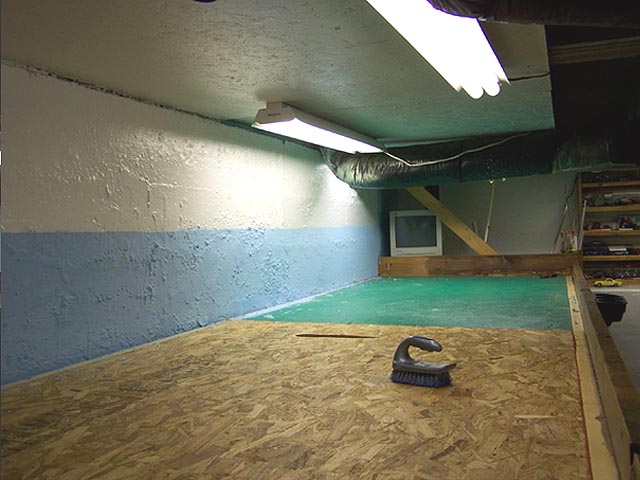 Yes, this will do. Time to lay down some MDF and build a race track.