ALL NEW!
Message Forum
Join in the fun!
Review Archives
All Our Reviews!
Slot Car Garage
Tech Tips & Tricks
Readers Roads
Your Home Tracks!
Slot Car Links
Links You Need!
Contributions
Support HRW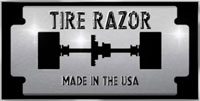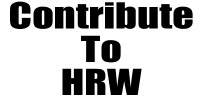 Welcome Slot Car Enthusiasts!
Its more than a hobby...Its an addiction!
Updated! 3/16/2015
Hot Off The Presses!
This website is dedicated to the fascinating hobby of home slot car racing and to the enthusiasts of it, both veteran and beginner.
It is just our way of trying to give something back to a hobby that has given our family & friends years of enjoyment. We hope you enjoy your stay and find some items of interest that help you get the most out of your hobby.
Check Out The Latest Readers Roads!
Latest Pit Row Tech Tips!
Putting the FUN in Dysfunctional Since 2002!
Slot Car Tracks At Home Are GOOD For You!
EMAIL CONTACT HOME RACING WORLD EMAIL
Since August 2002
QUICK LINKS