Getting Started In 1/32nd Scale Slot Cars
Choosing your 1st Track
If there is a question that is asked more frequently than any other in our hobby, it is: "What is the best track for me to start with?" There are many different opinions out there in our hobby, but below are our personal recommendations.
I am going to list the most popular systems available today, however, there are systems that I feel stand out above the rest. Which brings me to mention again that this article is based solely on my personal preference, so take this into consideration. What I might feel is the ideal track, may not be the best system for you.
As stated, there are quite a few choices one could make today in choosing your first track. However, before you choose, take some time and ask yourself a few basic questions:
How much money do you want to spend?
- Some of you are on tighter budgets than others and this can be the biggest factor when choosing a set.
How much room do you have?
- The amount of space you have certainly plays a role in your design, and even the track you choose.
Do you want to build a permanent layout?
- Perhaps you only want a smaller layout, or one that is portable and/or that you can change frequently.
These are just 3 of the many questions that determine what track might be best for you. Thankfully, our hobby has a vast selection of track systems to fit just about any need. With all that is currently available today, you can find the track system that's just right for you, and with a price you can afford.
Artin, Carrera, Ninco, and Scalextric Sport are the major brands I recommend that are available to you today. Other/older track systems are still available as well, but the above mentioned brands will provide you with all you need to enjoy the hobby, and are easier to find parts and accessories for. One other thing to keep in mind when purchasing your first set is the cars. Even the best track system will not please you if the cars you have included in it do not. All the below systems offer the newcomer an excellent choice of high quality slot cars in their sets. Artin cars are also decent quality, but they lack the scale detail and performance found in some of the other manufacturers today.
This doesn't make them bad, in fact it makes them almost perfect for the beginning enthusiast and for our younger racers.
Also, depending on your budget, if you KNOW what brand you want and that this is the hobby for you, try and purchase the largest set you can afford. It is a lot cheaper in the long run when you do this as the extra track pieces, borders, etc, included in the larger sets are less expensive when purchased in a set, than if you purchased these separately.
If you know what track you want, but not sure of your design, I can safely suggest Tracker 2000 layout design software. I have used this program many times even after I have designed my own and is well worth the small cost. Also, many enthusiasts use this software themselves and have posted many layout suggestions throughout the world wide web.
--------------------------------------------------------------------------------------------------------------------------------------------------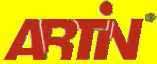 The Artin track system has had one major advantage over the years: Price. If money is the bottom line, you might want to take a look at what they have to offer. Slot Car World has recently acquired access to the full line of track, accessories and parts and is the U.S. distributor. It is an easy track to assemble and disassemble, a hard plastic instead of flexible one, and being almost exactly the size of Scalextric you can fit a 4 lane track in smaller spaces quite nicely. As mentioned above the quality of the cars available are not as detailed or perform like the cars found in Scalextric, Ninco and Carrera sets. But these cars make great beginner cars for younger (and older) racers to bang around and learn to drive. I like the system as an inexpensive way to see if you really like the hobby, but if you end up catching a bad case of slot car fever, you're going to need some upgrades, most importantly power, to get the most of the system.
Click here to read my recent review of the Artin 4 lane system, or the 2 Lane System and see if it is right for you.
I try and cover the pro's and con's of this system, so if you have the time, give it a read.
ARTIN UPDATE!
I have come to the conclusion after racing with this system for a while that it is one of the best tracks to get started with. And to be honest, one that can grow with your interest in the hobby. The track surface is smooth, and I prefer the hard plastic track for almost all track designs. Many enthusiasts like utilizing crossovers and elevating their track, and here is where the harder track systems like Artin and Carrera are ideal.
If you ask most "veteran" slot racers, they will tell you that upgrading power and control is needed on ALL track systems. I don't really think this is the case, however if you are going to upgrade in the future then the controller and power supply included in these sets mean nothing. So when you look at the price of Artin, it becomes an even greater value if you are just going to replace the power and control components in the future.
New track pieces are now available to help this track system have more design flexibility. However you can still design a fun, challenging course with this track. In our new store we just built a very challenging and fun layout using only the track pieces included in two 4 Lane Sets.
There are a lot of misconceptions about the Artin system. Most of what you hear that is negative about the system is either untrue or unimportant. It is the best system to not only start your hobby, but one that can grow over time. We have chosen this system for THREE layouts in our store to show how versatile it is, and that it CAN accommodate the enthusiast at different levels of interest.
The first track is simply a 2 lane layout built with only the track found in the 2 lane set. There is enough track in this entry level set to create a very fun and challenging layout in a small space. The venerable 4 X 8 sheet of plywood is the most common table utilized by enthusiasts in not only our hobby, but others as well. Having a track design that fits this space is VERY important to those who decide they enjoy this hobby enough to build a more permanent and dedicated raceway.
CLICK HERE TO READ HOW TO BUILD A TABLE AND UTILIZE THE 2 LANE SET DESCRIBED ABOVE
Our Second track is the 4 Lane Show-Me Speedway Oval. This 24 foot track is perfect for both the beginner and for the advanced enthusiast. Oval racing is some of the most fun in the hobby and you owe it to yourself to build and race on one before dismissing them. Construction is simple and is again based on the 4 X 8 series of tables. Our track uses 3 of these tables set end to end. If you do not have room, you can always shorten it to 16 feet.
TAKE A TOUR OF OUR SHOP AND CHECK OUT THE 4 LANE OVAL
The third track system is based on utilizing only 2 of the Artin 4 lane sets and is ideal for any enthusiast. This is our signature track and has become some of the most fun we have had in this hobby. This shows that the Artin system can be utilized to build a layout for the advanced enthusiast and also how easy it is to add items such as banking and painting the track for added realism.
CLICK HERE TO SEE HOW TO BUILD THE DIXON HILLS SPEEDWAY
All 3 of these layouts have 2 things in common:
1. NONE of these layouts utilize more than 3 different track pieces:
The Standard R1 curve, the Outer R2 curve and standard 11 inch straight.
This proves you DO NOT need to have additional specialty track to design a fun layout.
2. All of these track systems are inexpensive.
The 2 lane set can be built from the ground up for under $200.00 and even the advanced Dixon Hills Speedway was constructed under $800 and that includes the computer and custom timing track.
In the end, this is the track system I have chosen for my personal use and I must recommend it to anyone starting in our hobby today. It combines high quality with a price that anyone can afford.
---------------------------------------------------------------------------------------------------------------------------------------------------

Carrera track sets itself apart from the rest as actually being 1/24th scale (188mm roughly 7 3/4 inches wide) track. If your thinking you might like to run this scale, as well as 1/32nd, this is most likely your track. Like Artin, Carrera track is of a harder plastic design than that of the flexible plastic designs of Scalextric, SCX and Ninco. This system has long been the racing surface of choice for many in the hobby, and it still is today. If you have the room, you can certainly create some fantastic layouts. The track rails are a low grade stainless steel and while it may have less magnetic attraction it promotes good electrical connections and prevents rust/corrosion which is good for harsh environments (damp basements, Garages, etc.) The harder plastic track also is ideal for these areas where humidity and temperature changes are present. However, you will need more space than you would with other systems, so if space is an issue, you may want to look elsewhere.
I sometimes think of Carrera as being the "Cadillac" of track systems. It has a wonderfully smooth surface, durable rails, deep slot and the added room for larger scale models. We have built several layouts using this system over the years and we enjoyed every one of them. This track is ideal for those who have a larger budget, and also a larger amount of space to work with.
You might hear that Carrera track is difficult to assemble or take apart. Everyone is entitled to their own opinion, but I don't think it is difficult at all to assemble. It does take a little more TIME...but that doesn't mean it is more DIFFICULT. Carrera utilizes small plastic clips underneath to secure the track together. Once installed, you have simply the smoothest track connection in the plastic track arena.
Carrera has a great selection of systems including some very nice models that are simply beautiful, to go with them. I have to recommend the Carrera track, as it has provided many hours of trouble-free racing.
---------------------------------------------------------------------------------------------------------------------------------------------------
NINCO track is a fine system in its own right. It is a flexible track system and is slightly wider (7'') than conventional 1/32nd scale track. The main reason I didn't prefer this track was the racing surface is not smooth. The surface of the track is almost abrasive in nature, and I just didn't care for it. That certainly doesn't mean you won't and this is not to say it isn't a good system to start with. On the plus side, NINCO produces some of the nicest 1/32nd scale models available today, and usually the prices are just right for some budgets. The transformer supplied in the sets is outstanding, and I have used these transformers for years on my home layout before recently upgrading. The controllers than come with this system are also some of the best you can find in stock form. The OHM rating for these controllers are better suited for a wider variety of models and we found the throttle response to be the best out of "set" controllers. The NINCO system has a nice selection of accessories and track components, making it a decent choice to get started.
Check the REVIEW ARCHIVES section for a look at some of the fine models they offer. Ninco accomplished a great balance of scale detail and smooth performance that has made their models favorites on our track.
CLICK HERE FOR A REVIEW OF THE NEW NINCO GT MAX SYSTEM
---------------------------------------------------------------------------------------------------------------------------------------------------
This brings us to the Scalextric Sport. At roughly 6 1/8 inches wide, this track has plenty of room for 1/32nd scale racing. Improved over their older classic track system, it addressed some of the problems of the classic system that enthusiasts wanted changed, which shows their commitment to the hobby. It now has a deeper groove, recessed flush rails, and best of all a smoother surface.
The track system is a flexible plastic design and offers a wide variety of specialty track sections. However I want to amplify something about the models in these sets. Scalextric makes some truly wonderful slot cars that fill the "need for speed" for almost anyone. Utilizing a stronger bar magnet allows these models to stay on the track easier and provides very fast racing. Many of these cars are lighted and have a very good level of scale appeal. To sum it up, they make some of the best models available in our hobby and this makes choosing Scalextric to get started a good choice.
Click here to read my review of the Sport Track system.
-------------------------------------------------------------------------------------------------------------------------------------------------------
Sometimes analysis leads to paralysis. Don't let this happen to you, because in the end it really doesn't matter what brand you choose, just get started in the hobby!
Regardless of what system you begin with ,once you DO get started, you will find what style you enjoy the best, and you can begin to upgrade and custom tailor your track to those styles. I know many of people that started out with one brand, and after a while, they change to something different. I am one of those people myself, and honestly, with set prices being what they are, you are certainly not locked in to one brand if you decide you don't like what you have.
So don't wait to begin one of the most satisfying hobbies the world has to offer. Grab a set and get racing, and remember its all about having FUN!
Then you will know that the best track is the one YOU own!
Harry
If you have any other question regarding track systems, feel free to email me or drop me a line in the
Home Racing World Message Board