Favorite Links
Below is a collection of links to various slot car related web sites. All of these sites are great additions to our hobby, and long time favorites of mine. So drop in and take a look.
This site is a free site. In this I mean no one pays for advertising or to have their link listed here. If you don't see yours, and it is slot car related, send me a message with your link and we will get it posted here as soon as possible.
Last Updated: Thursday November 02, 2006
I will do my best to make sure these links stay active and updated. if you come across a dead link, don't hesitate to let me know.
-----------------------------------------1/32nd Scale---------------------------------------------------

A great dealer site to visit! Very friendly and knowledgeable staff. I have been involved with them for quite awhile, and they keep a great pulse on what is new in the hobby, and what is coming down the road. Ordering and customer service is outstanding.

Large 4 lane Carrera Road course and 6 lane Artin oval!
LapTimer 2000 - This is the one we use. A very solid and reliable computer lap timing software package.
SLOTRACE MANAGER - A great computer based lap timer!

Excellent home slot car site. Incredible photos and nice painting and scratch building work. A full line dealer who KNOWS your modeling needs.

A fantastic slot car shop with great customer service...call them and see.

Southeast Missouri Club...GREAT layouts and good people, if you get the chance drop in!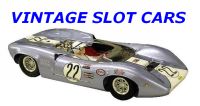 The Artwork of Tom Anderson. INCREDIBLE detail!!!!!
Slot Car Heroes Home of the famous SCH chassis and motors! A must visit!

A great review site in the UK!!!!

A brand new online store with an excellent selection of models.

Great Fly Car Model Reference site...visit often!

The US site for Scalextric. Updated frequently and designed to let the enthusiast know what's coming and available now. Also an online dealer locator so you can find a shop near you.

A great site for decals, custom cars and more. Great service!

Distributor in the UK of all fine 1/32nd scale models. GREAT source for news and information related to the latest releases. Check it often!

Home page for Carrera.

Distributor here in the USA...great staff and friendly too!

The all time great! They have been around forever it seems and always something new. The message forum there covers every aspect and scales of slot cars. I have learned a great deal inside these forums over the years, not to mention plenty of laughs. Many long-time expert modelers and racers are present there and are happy to help you get started, or give performance advice. It is a fun site and jammed with plenty of information.
BWA WHEELS This is THE place for the best wheels available!

Home of the best Layout Design Software: TRACKER!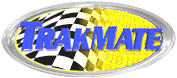 One of the best software-based slot car timing systems on the market. Informative site and great customer support.

The home site of Electric Dreams. Philippe is one of the most knowledgeable slot car modelers you will ever meet. From historic slots to the new TSRF chassis, there is plenty of information there, definitely worth a look!

Here it is. For the enthusiast looking for an advanced chassis system in both 1/32 and 1/24th scales. A builders dream! Check out the other products available too, and top notch customer service to boot.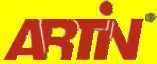 Link leads you to Slot Car World. They have the complete list of Artin parts, track and cars.

Home page for Ninco products.
Home page for SCX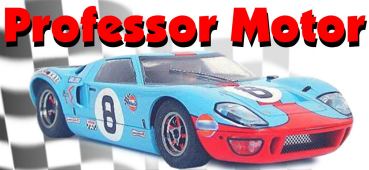 A great website featuring the outstanding Professor Motor Controllers. Tons of links for enthusiast as well. You can spend all day reading at this site just by accident. Log on and see for yourself!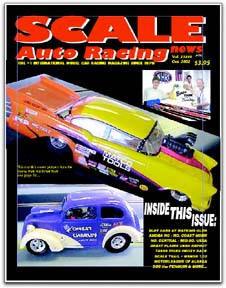 Scale Auto racing News home site. A great magazine to have and the website has links to many interesting slot car related places on the web.

Great Magazine with some slot car reviews, nice modeling resource as well.

Great site for the advanced builder. The lexan bodies produced are outstanding!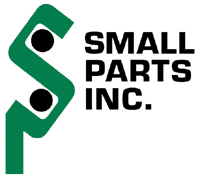 Name says it all. Great source for all the things a slot racer might need.
Another great source for electrical items. LEDS and even magnets. Decent prices

A great site for those wanting to create and use custom logos.

Home of the Super Tires!
PELICAN PARK SPEEDWAY Fantastic Racing Club!
RACEPHOTOS.COM Excellent Prototype Library

Great source for the good old Dirt Modifieds!
Check it out!

A great Slot racers resource!

A great new slot car shop...right across the river from us!
Carlson's Slot Cars - Great site with informative articles. Custom wiring, car building and more...a MUST visit!
----------------------------------------- HO Scale---------------------------------------------------

Home page for a great source on the Johnny Lighting Thunder Jets!

Home site for all of your TOMY/AFX needs.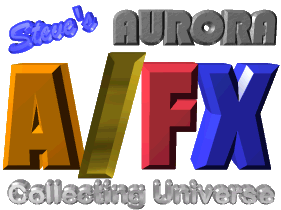 Just a fun site to visit if your into HO Scale and A/FX. Great history of the cars and awesome car collections. Brings back many memories for me, and I visit often.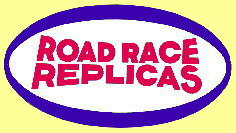 Another great site for reproduction bodies, decals and chassis. Some beautiful Thunder Jets to look at and has all kinds of parts for your cars as well. I visit it sometimes just to look at the modeling efforts made by them and it helps motivate me to try harder!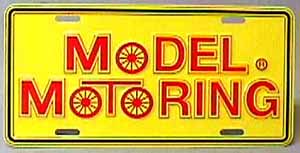 Another great HO scale site. Model Motoring born again!

Yet another great body maker. Nice old styles and very high quality!

Hand crafted bodies for your T-Jets. Outstanding attention to detail and quality. You can spend plenty of time looking at all they have to offer.

Awesome Slot Car Art by Bob C. Hardin. Fantastic prints and hilarious to read!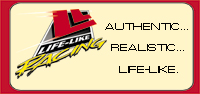 Life-Like HO Scale Racing Website.

Home of BSRT! A great informative website for the HO enthusiast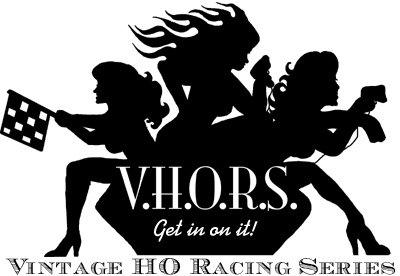 Fantastic site with nice links, reviews and more...a must see!

Name says it all! Check it out Drag Racers!
BACK TO: