Here You Can See Some Photos of Our Carrera Layout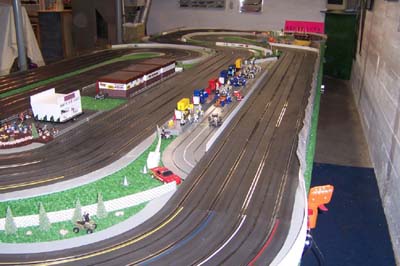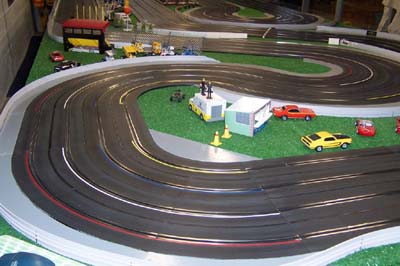 We have removed the banking and created a smoother overall layout!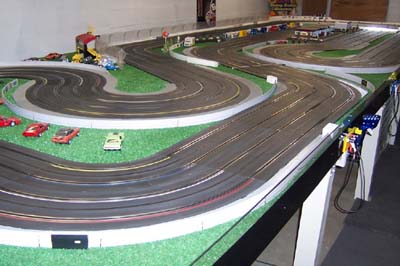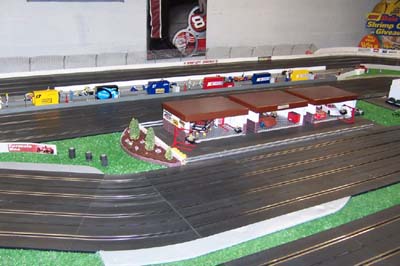 We feel we have designed a layout with a good balance of fast straights that lead into challenging, more technical areas.
We have also completed some scenery too. Above is our pit areas custom built for the layout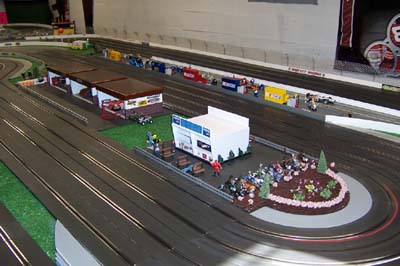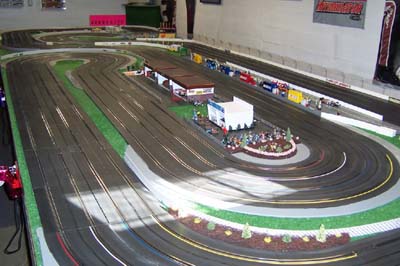 Racing on this layout has been a great deal of fun. We feel that this layout is an excellent example of what can be accomplished in our hobby utilizing plastic track. We invite all of you to come visit and race with us soon!